Quality data can help companies earn more, spend less, and scale in the best ways possible. But not all data is useful data. Not only that, quality data needs a lot of work to stay clean, updated, and usable. While it's not a walk in the park, it's definitely worth doing.
Here are six ways for companies to improve their CRM Data quality: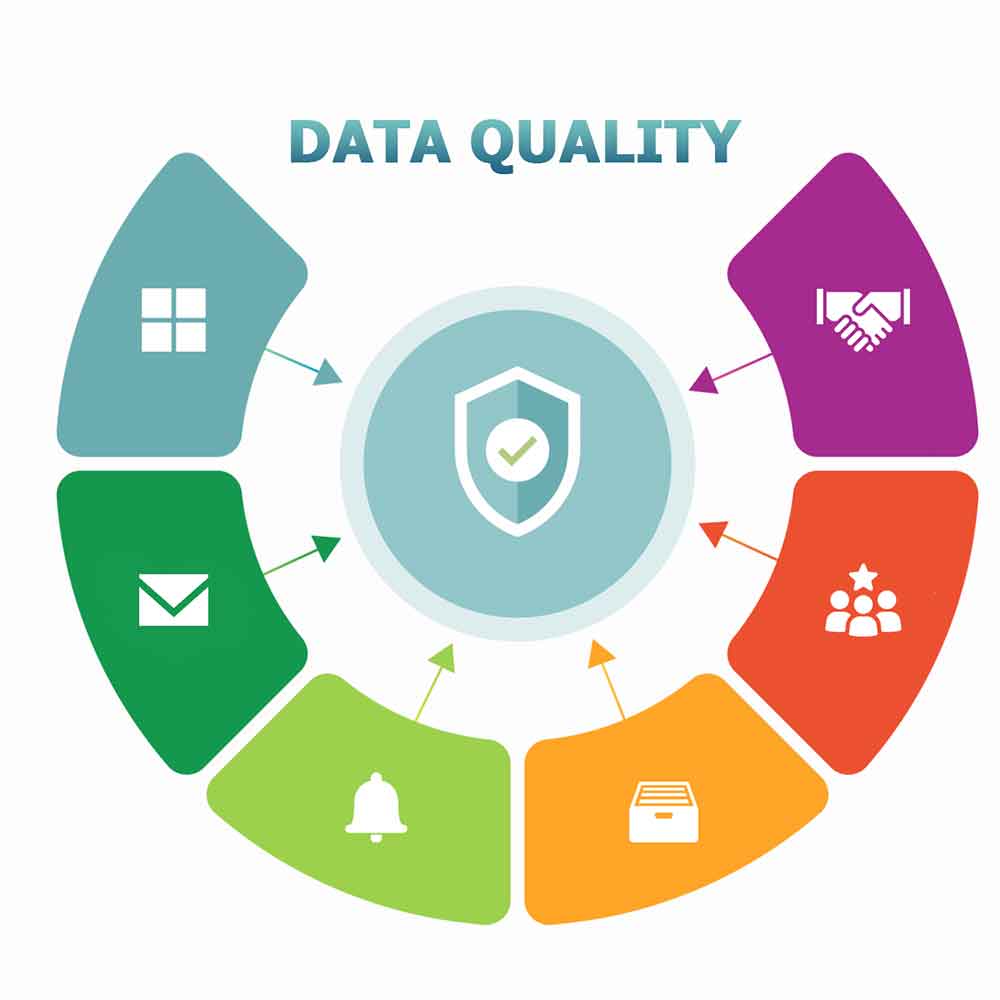 Understand Your Key Data
Key Data are components essential to a holistic view of your customer. Depending on your company's business model and industry, it can mean anything from age, customer lifecycle value, cart size to even recurring purchases. Every company will have its own setup for what constitutes good data, but you need to know what good data looks like for you to make sure that these are mandatory.
Create Data Entry Guidelines
The first rule to having good CRM data quality is to make sure that any data encoded into the CRM system is good data – clean, usable, and complete. Companies need to make sure that everyone responsible for populating the CRM software is made aware of the rules and guidelines to maintain its cleanliness.
Establish Defined Form Values
Recurring information such as dates, time, and locations should have a defined list of values, eliminating the need for data entry professionals to accidentally misspell, omit, or even forget to input the acquired customer information.
Routine Data Cleaning
While many opportunities come with good data, there's plenty of bad data to go around. Routine data cleaning should include identifying data that may be fraudulent or duplicate. To avoid wasting resources, companies need to invest in creating a system that regularly checks for bad data.
Data Management
No matter how to clean data is when entered into the CRM system, it has to be regularly updated and cleaned by data cleaning professionals. Point persons change jobs, and customers change addresses. Their contact details and individual preferences will change with them. To manage relationships better, companies need to invest in keeping track of where their customers are in the buyer's journey at all times.
Many companies don't have either the right system or knowledge on how to maintain a CRM system with quality data. With this, they often fall prey to purchase several software and tools that they may not actually need or know how to use. Hiring professional help can help you determine what systems are the best for your company.
With thousands of data management tools available on the market today, managing data quality has never been so accessible. It might be tempting to go for products and services right away, but sometimes all you need is one.
Hey DAN offers a variety of data management services such as data entry, clean up, and updating that is sure to keep your data of good quality. With their machine learning-enabled voice to CRM technology, they can help your company data good with just a call.
https://heydan.ai/wp-content/uploads/2020/12/6-Ways-To-Increase-CRM-Data-Quality_2.jpg
1000
1000
Hey DAN Online
https://heydan.ai/wp-content/uploads/2020/10/HeyDAN-Logo-2020.png
Hey DAN Online
2020-12-30 10:00:42
2021-01-12 10:34:29
6 Ways To Increase CRM Data Quality