Client meeting information
is more important than ever.

200-1,000% increase
in data quality

95% of CRM fields completed
in 1 minute or less

125% increase
in meetings captured in CRM
What to Expect
in Your Demo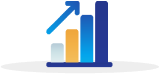 Watch results
in real time
Hey DAN - Voice to CRM Solution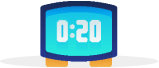 Only about 20
minutes long
Hey DAN - Voice to CRM Solution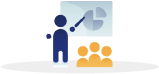 A friendly
presentation
Hey DAN - Voice to CRM Solution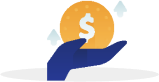 Transparent
pricing
Hey DAN - Voice to CRM Solution
Who is Hey DAN
Companies valued over $8 trillion rely on Hey DAN services like voice to CRM to reduce operating costs, improve their ability to forecast sales opportunities and to increase sales. Hey DAN has been delivering measurable results for over 15 years.
What does Hey DAN do?
Hey DAN combines the latest advancements in AI with human intuition. This enables us to deliver unparalleled accuracy, speed and timeliness of data entry and data workflows. Hey DAN supports client-facing sales reps all the way to back office support teams at a fraction of the cost of doing it in-house. Book a demo to see how it's done!
Why Hey DAN?
Achieve dramatic efficiency improvements across repetitive and time consuming business processes such as CRM database, expense management tools or marketing automation platforms. Our unique approach can be deployed to address a wide array of issues, offers best in class launch times, consistently provides significant reductions in cost and helps improve revenue recognition.
Drive sales productivity
The enhanced data entered by Hey DAN allows us to perform meaningful predictive analytics, equipping sales management with information to drive sales productivity.
– Best Multi-Sector Fund Provider for 3 years in a row
More time selling!
Now, more of the sales team's time is spent talking to clients, which benefits their client and the company. It is rare to find such win-win scenarios.
– IPE's Top Asset Manager of 2016
Achieve 90% CRM adoption
Prior to using Hey DAN, we achieved 40% CRM adoption from our outside sales team. With Hey DAN, we now achieve 90% CRM adoption. Now, activities entered into our CRM are more timely, accurate and complete.
– Company valued at $1.5 billion
We saved 6-8 hours!
Time spent on entering high quality notes was reduced by 6-8 hours per week, while also making it easier to use our CRM to schedule follow-up activities and minimize missed opportunities.
– Top 5 Largest Global Consultant
Copyright 2020 © Hey DAN. All Rights Reserved.