Data Cleanup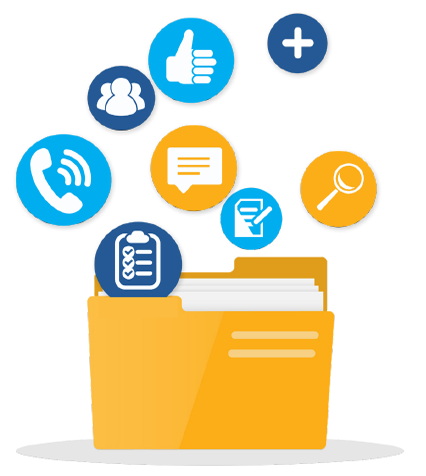 Do you have a database full of information that can't be leveraged due to disorganization? Are you looking to get meaningful insights from your CRM, but incomplete profiles, duplicate content or improperly-entered information is getting in the way? Are you finding it difficult to get started on new data capturing initiatives due to less than organized CRM data?
CRM data management and cleanup is where Hey DAN excels!
Set your cleaning parameters and Hey DAN gets to work.
Hey DAN can handle a multi hundred-thousand datapoint clean-up projects or assist with a list of just 50 profiles. Whether you need your CRM cleaned up in 4 weeks or on an ongoing basis, Hey DAN has the right configuration to get you back on the right data management track.
Expense Reporting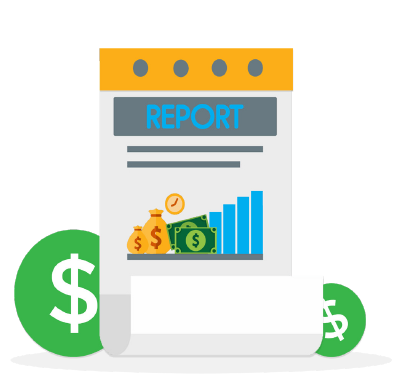 Are your highly paid employees still entering and managing their own expenses? Whether you use Concur for expense management, something custom-built into your CRM or even MS Excel files, quickly move those annoying and time-consuming administrative tasks over to Hey DAN. Not only is Hey DAN faster, more efficient and ensures details are properly entered especially when it comes to relating an expense back to a CRM profile, but it gets your most valuable players focusing on higher value items like closing deals and driving the business.
Let Hey DAN manage your team's expenses faster and at a fraction of the cost.
Not to mention the improved job satisfaction of the employees, knowing they have a team available to help them get through that "last mile" of the client engagement. Let Hey DAN get you there!
Data Mining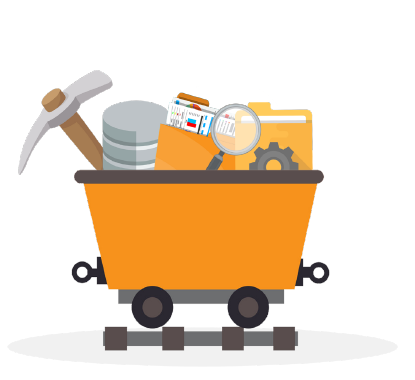 Keeping tabs on your competition and creating new high-value-lead lists is something all companies need to accomplish, but few have the resources available to dedicate to an ongoing initiative. Hey DAN is the data-focused solution that helps you keep your company one step ahead of the competition. Hey DAN can leverage third party websites and public websites to build lists and to cross-check CRM data accuracy. Hey DAN ensures your data strategy is always moving forward.
Data Management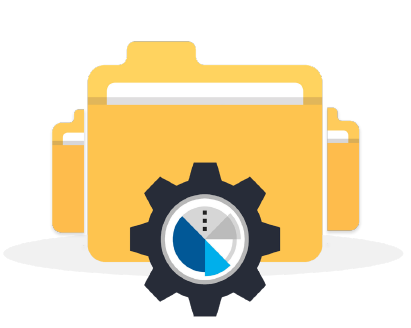 Oftentimes, companies run into a too-much-data problem with limited resources to manage real-time data entry and clean up. Whether you have an attendee list that you want captured in the CRM as soon as the event is kicked off, or inbound website leads that need to be actively-vetted and managed before they are sent into the sales pipeline.
Hey DAN takes care of the administrative and data management work so your highly skilled employees spend their time on connecting and engaging with these opportunities.
Meeting Notes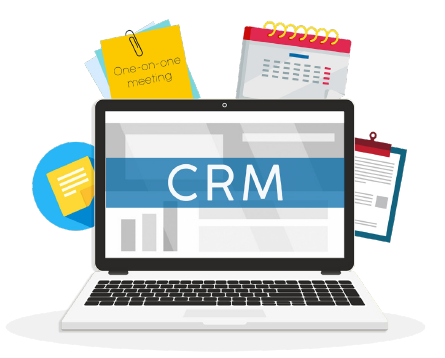 Hey DAN is the premier solution to ensure timely, accurate, detailed meeting notes are captured and safely stored in various client-driven systems.
Imagine how rich the client insights would be if everyone simply spoke a recap of each client engagement and then were able to quickly move onto the next task at hand? Hey DAN does just that! With a quick click of a button and 30 seconds later your client meeting details, follow-up action items, client profile updates and even expense items are safely and securely managed on behalf of your high value team. No more nagging your team to enter the data, Hey DAN does it for you!
Profile Updates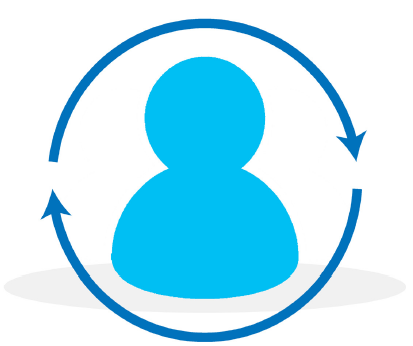 Did a client or prospect move? What about those duplicate profiles your marketing or data management team has been meaning to get to for years? The correct contact information for each client is essential for business continuity, but on many occasions the sales rep ends up modifying the contact on their local email exchange platform or stored in some obscure email that doesn't get institutionalized. With Hey DAN, profile updates happen in real time. Simply snap a picture of a business card, forward an updated email signature or simply speak, and Hey DAN will verify the contact's details and then modify the appropriate contact in your CRM. With Hey DAN's CRM process management expertise and customizability, client profiles can easily be updated, modified, merged or even created with our clearly-defined processes.
Opportunities/Pipeline
In an ideal world, opportunities would be logged and updated in real time. Knowing what sales might be moving forward, or backwards, affects the company's top and bottom line.
Hey DAN will take the time to learn the stages of the opportunity or pipeline and manage the activity as meeting notes are dictated to our system.
Real time reports are a thing of the present. Let Hey DAN show you how!
Follow-ups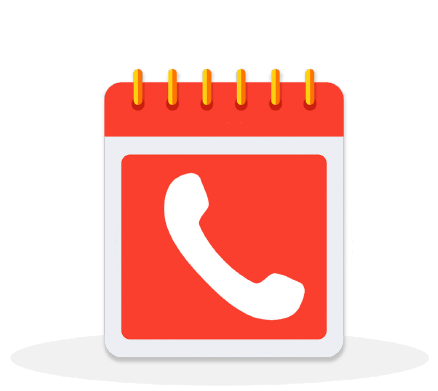 Follow-up, follow-up, follow-up. When you are in sales, you know the importance of following up, but with such a fast-paced work environment and work days that seem to never end, it is becoming increasingly more difficult to track and manage all of the follow-ups. Whether it is scheduling a future appointment, fulfilling a literature request, a follow-up email to be scheduled for next week or a simple thank you, capturing follow-up action items within a CRM system is valuable to determine what actions create results, who is handling elements of client contact, and to ensure sales people stay in front of clients on a regular basis. These are often neglected when it comes to CRM entry, but not with Hey DAN!
Simply click a button and speak the follow up action items.
Hey DAN will memorialize each follow up task in your CRM and can even send you calendar reminders and coordinate with your internal assistant! This way your tasks are completed when you and your client need them done!
Literature Requests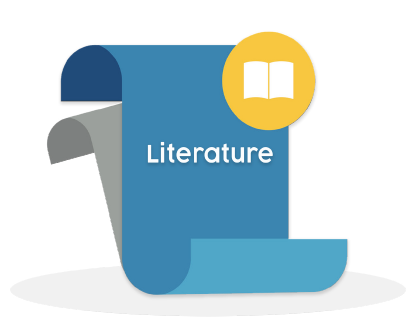 Imagine, all it takes is one simple call and a sales person's meeting details/action items and literature requests can be taken care of in one step.
Hey DAN can send out literature on behalf of the user or can initiate the request with a third party vendor. Hey DAN to the rescue!
Customizability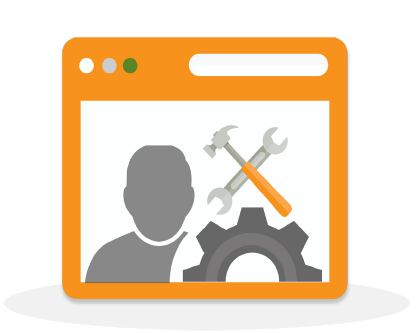 The success of any new implementation is determined by adoption. You can have a great CRM system but if few individuals use it, it becomes ineffective.
With Hey DAN's fully-customized offering, ensures the user experience is seamless and intuitive, ensuring your organization gets the results it needs.
Have a proprietary CRM system? No problem! Use a mainstream CRM system like Salesforce.com but have customized it to fit your organizational needs? We've got you covered! From expense capture, to data management, to logging a simple meeting activity, Hey DAN is tailored to fit your sales process and data needs while maintaining a simple user experience to drive adoption. Connect with us and we'll show you how!
Expertise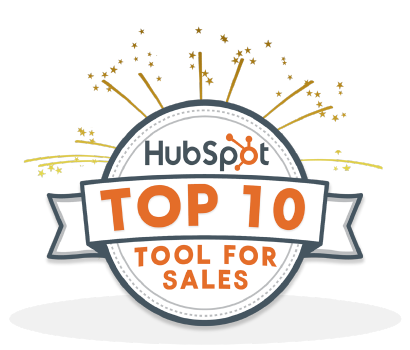 In 2006, Hey DAN ran its first pilot program. The result? Hey DAN increased CRM note capture from 600 notes per week to over 2,000 per week while saving six-hours of administrative work for the external sales team! Since then, Hey DAN has become an expert in gathering, managing and efficiently entering client information into client databases all while giving the user a seamless experience. There are no prompts and virtually no training required to get sales teams onboard. Hey DAN does the heavy lifting to ensure all meeting activities are captured in full and properly.
Too good to be true? We'll be happy to put you in touch with a client that matches your profile to hear what Hey DAN has done for them. Learn more by contacting us or give us a call at 888-788-8022.
Hey DAN is here to help!