Salespeople lead one of the most hectic careers in the working industry. They need to be quick-thinkers, boldly completing tasks, communicating with prospects or clients, and always making an effort to be informed on the latest industry news. To top it off, they are constantly pressured to meet company goals, daily, weekly, and even monthly. One can easily feel burnt out, especially if not using the right tools for the job.
According to Brevet, approximately one trillion dollars are spent every year empowering sales efforts. It just shows how important sales are for many companies. Despite that statistic, salespeople are known to have a higher turnover rate than most careers. A post by Hubspot reveals that the average tenure of a salesperson is 18 months. That's barely enough time to truly become a skilled salesperson, coupled with the fact that most salespeople's fields of study are not even related to business or sales.
You'd be surprised to know that based on statistics, a salesperson's typical day is mostly spent:
Prospecting
Composing emails
Attending training
Attending Meetings
Reading News Updates
Doing Manual CRM data entry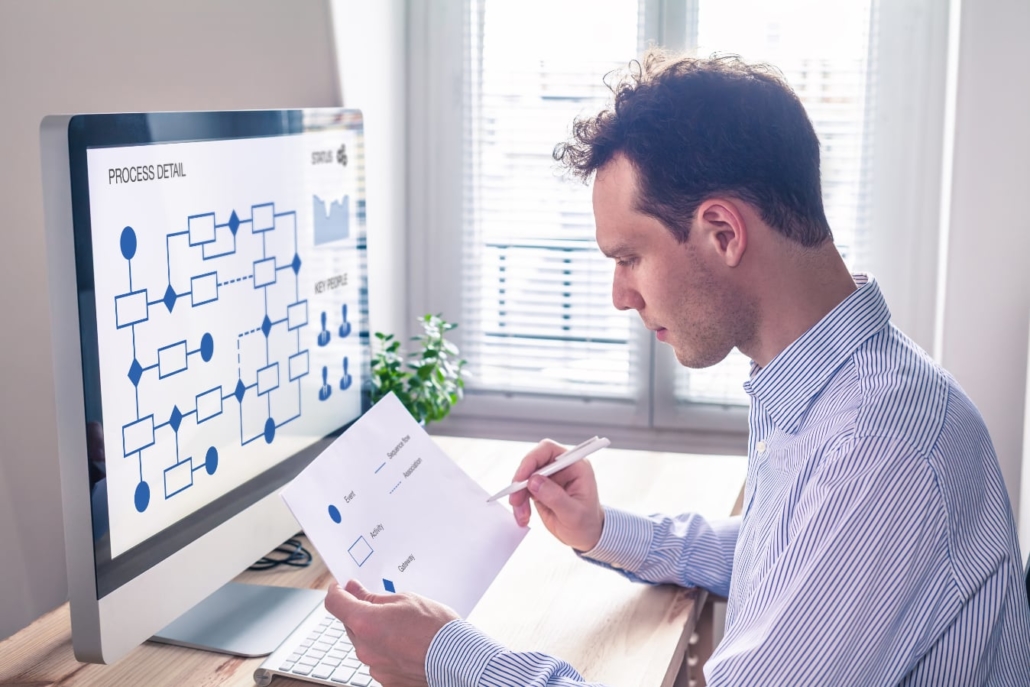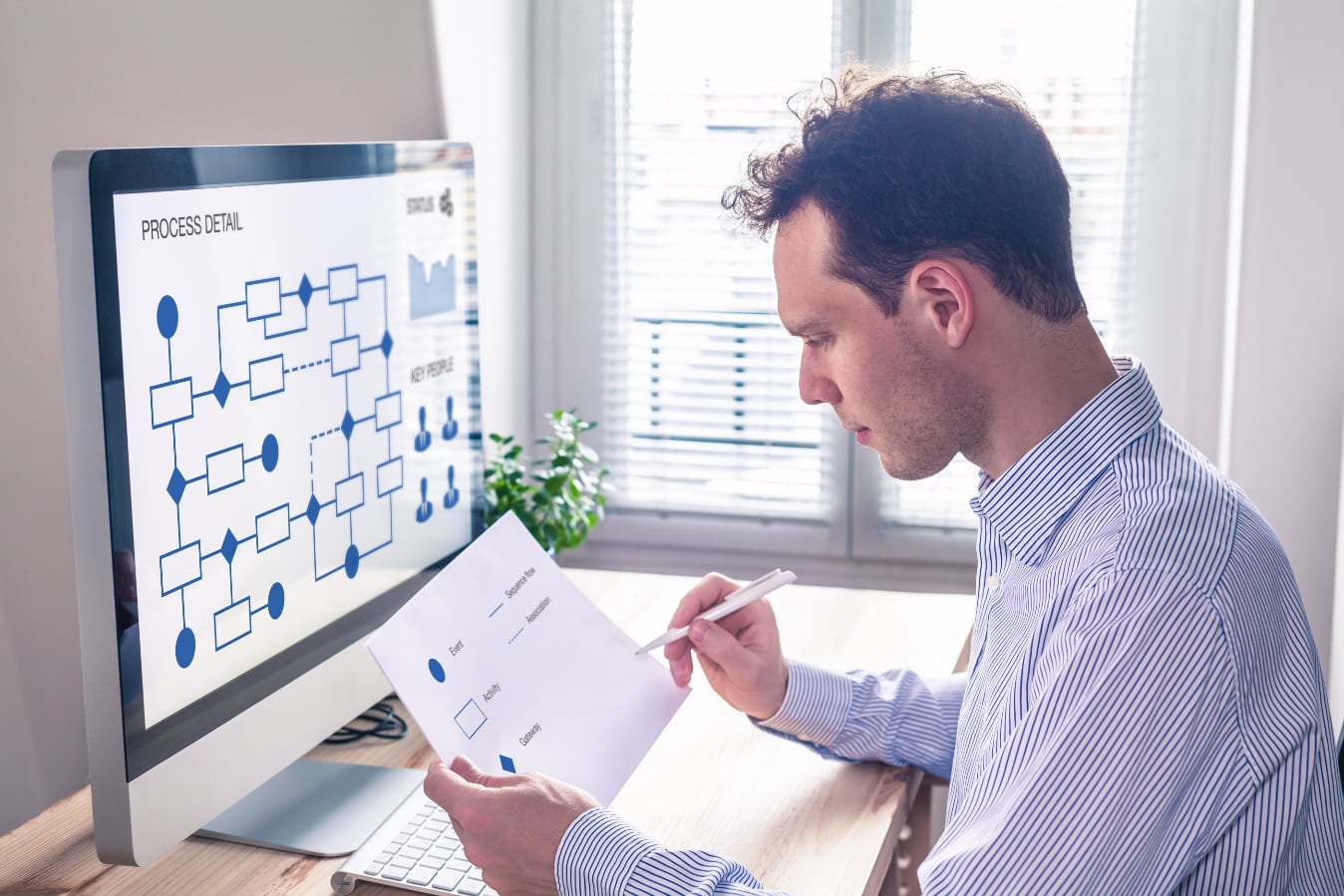 Instead of talking to clients and doing sales. Only around 34% of their time is spent on actual selling. This is truly a shame, because based on the Salespeople Perceptions and Top Performance Study done by Sales Insights Lab, the more time a salesperson spends selling, the higher their job satisfaction becomes. This also means the more likely they will stay and grow as a salesperson. So why are we keeping them busy with administrative tasks, when they can achieve greater things, and be happier selling more?
The best way to reduce manual data entry, as well as other admin tasks such as writing emails, prospecting, and even taking notes, is through automation. Particularly by leveraging current technologies, and one of them is Voice Recognition.
Most manual data entry happens within the CRM. It is the salesperson's data hub after all. To minimize manually inputting data each time, salespeople can use Voice to CRM, aided by AI – automation with human intervention. Speaking is all it takes to get one's data entered into its designated field. Voice to CRM is especially helpful for busy salespeople as they are always on the go.
Here's how Voice to CRM addresses some of the most common daily inefficiencies a salesperson can face:
Jumping from one Meeting to another
As much as we want salespeople to do more selling, having meetings is inevitable. Whether it's within the company, or out in the field, it allows for better communication, planning, and negotiation. However, having multiple meetings also means you'll be moving around a lot, not having ample time to sit down and document what took place.
As they jump from one meeting to another, Voice to CRM can help salespeople immediately create to-do lists or tasks, take notes faster through recording, and even set reminders for their next meeting. This allows them to focus on the meeting and get on to the next one seamlessly.
Updating information – So much hassle for something so simple
When data updates are not done immediately, they can easily be set aside, overlooked, and eventually forgotten. This results in low-quality data. Voice to CRM helps simplify the process, leaving little room for excuses and procrastination.
When a salesperson needs to update client information as simple as, say, a new email, there's no need to open the CRM, click on this dropdown menu, scroll down, go to this tab, and click this or that. Voice to CRM allows you to skip all those touchpoints, and get going with the update effortlessly. Making sure that the data in one's CRM is up-to-date, doesn't have to be such a hassle for salespeople anymore.
Voice to CRM, when combined with AI, can help update the database even while the salesperson is on the go. Whether they're in the car, out on the street, or even in the middle of a call, that data can be captured and updated appropriately using speech.
Taking down notes – Inconvenient documentation methods
Another type of data entry that salespeople dread is taking down notes. This can be during meetings, calls with clients, and even during prospecting or research. Notes are important but having to manually take them down can be exhausting, especially during meetings. Voice to CRM makes note-taking easier. Simply record the meeting or call live using a voice integrated solution, and it will be transcribed for you, extracting the important details using AI with human integlligence.
This is highly beneficial for two reasons. One is that it doesn't rely on the person's memory as the notes are taken in real-time. Memory decay can occur when you try to take down notes solely from what you can remember. The second reason is that there is no need to actively take down the notes, as it is being recorded for you. This allows salespeople to focus on the meeting or call instead of scribbling down on paper.
Not enough time to Sell
It's important to differentiate administrative tasks versus productive work, and it's even more important to appropriately allocate time for each in a way that keeps sales people motivated.
As mentioned earlier, only 34% of a salesperson's time is spent talking to clients. With Voice to CRM in place, note-taking, data entry, and updates, as well as task reminders, can be set up within a fraction of how long it would normally take when done manually.
Voice to CRM not only frees up time, but also increases CRM adoption and overall job satisfaction because the salesperson is doing what they do best, and that is selling.
In Conclusion
Although sales can be a grueling and demanding career, it can be made easier with Voice integrated solutions combined with data entry. This integration is designed to reduce or even eliminate, manual data entry. It makes sure that the data is where it should be, ensuring data accuracy within the CRM. Lastly, it allows salespeople to do their jobs efficiently, focusing on what truly matters – Selling.
https://heydan.ai/wp-content/uploads/2021/12/streamline_workflow.jpg
899
1348
Hey DAN Online
https://heydan.ai/wp-content/uploads/2020/10/HeyDAN-Logo-2020.png
Hey DAN Online
2021-12-17 10:08:58
2021-12-17 10:08:58
How Voice to CRM Streamlines a Salesperson's workflow