There are many issues that can bog down your CRM adoption program. Here are some of the most common problems and some suggestions to remedy the situation:
Change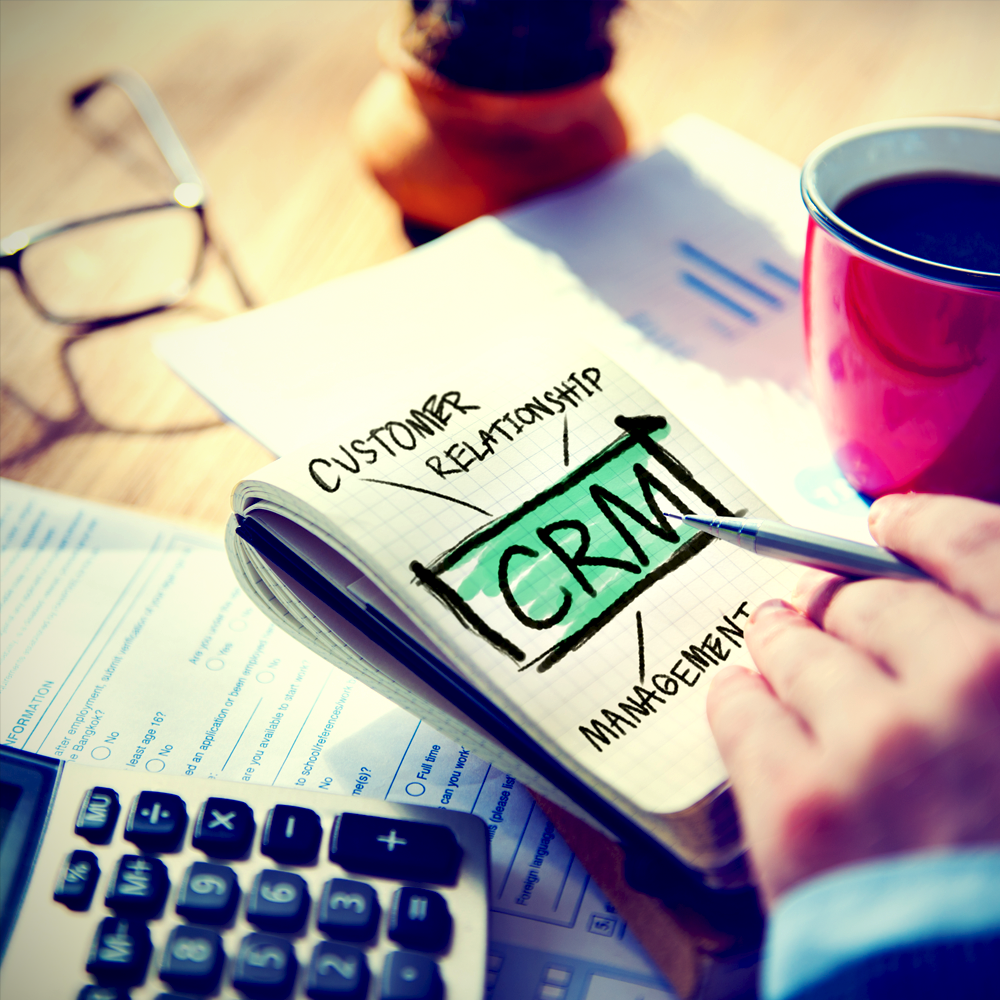 People are resistant to it; no one can escape it; and everybody will concur that it's a good thing when deep inside they are terrified by it. Truth of the matter is; people are generally put-off by the idea of change. We get pretty disoriented outside our comfort zones. We tend to get so used to things the way they are not realizing that we're missing out on a lot of good stuff.
Statistics show that 32% of sales people spend an hour a day typing away on their computers doing data entry tasks. Drive this point home. CRM systems can save them all that valuable time. Now isn't that a change that they might be interested in?
Intimidation
Sometimes, we may be open to change but feel that it's too much or too soon. CRM systems can be a frightening proposition for the uninitiated. These systems can be pretty intimidating for first time adopters whose organizational arsenal is a spreadsheet, some sticky-notes and the back of a napkin. Statistics show that 1 out of 5 reps don't even know what a CRM is. Ween out those bad habits by demonstrating what the system can do for them.
Get them cozy with it by providing adequate training. Don't overfeed them once and leave them to figure it out for themselves. Turn this into an ongoing process. Finally, don't forget to make these sessions fun and interesting.
This system in not right for me
The usual complaint you hear from your sales people is that, the system is clunky, difficult, confusing or generally not worth the time to use. This can be a deal breaker because you WANT them to use it.
There are a ton of options out there, so be sure to configure a system that's just right for your team. Make it easy to use. Don't go crazy and put everything in it. It's nice to have all the bells and whistles but not to the point that it becomes a distraction and hinders adoption to your system. Ask for their input on the features they'd want. This will save you valuable time and money.
If you feel apprehensive, why not test drive a free CRM solution? There are numerous options available and some of them are actually not half-bad. Hubspot trumpets its product as "The Free CRM with Something for Everyone". It's got features that are useful for a variety of roles; from managers, to sales reps and even business owners. And if the time comes that you feel the need for additional features, you can add modules and customize your system. It's a great way to get your feet wet before you make that final leap.
The Value of Voice to CRM

CRM Adoption is a daunting task that needs significant investment in time, money and effort. But what is the real goal behind getting your team to adapt and use your preferred CRM? Data quality and integrity to name a few aspects of having good CRM data that gives you better insights into making the sale. This is why Voice to CRM is a perfect solution to help your sales people.
What is Voice to CRM? It started simply as data entry service where voice recordings are transcribed into your preferred CRM. Hey DAN is the first to identify the need and opportunity for companies to increase sales.
Nowadays, Voice to CRM has evolved combining artificial intelligence with human expertise thus making CRM adoption better and more efficient.
https://heydan.ai/wp-content/uploads/2020/01/CRM-Adoption-3.png
1000
1000
Hey DAN Online
https://heydan.ai/wp-content/uploads/2020/10/HeyDAN-Logo-2020.png
Hey DAN Online
2020-01-27 15:00:57
2021-02-17 11:44:05
CRM Adoption: Challenges and Workarounds