Customer Relationship Management is every modern business's oracle. It hosts and produces precious data the world of sales needs to win.
Any serious sales executive who's ever used the likes of Salesforce or Microsoft Dynamics will pretty much tell you that it has become their lifeblood.
But, why do some businesses tend to ignore or shy away from it? Here are a few reasons why.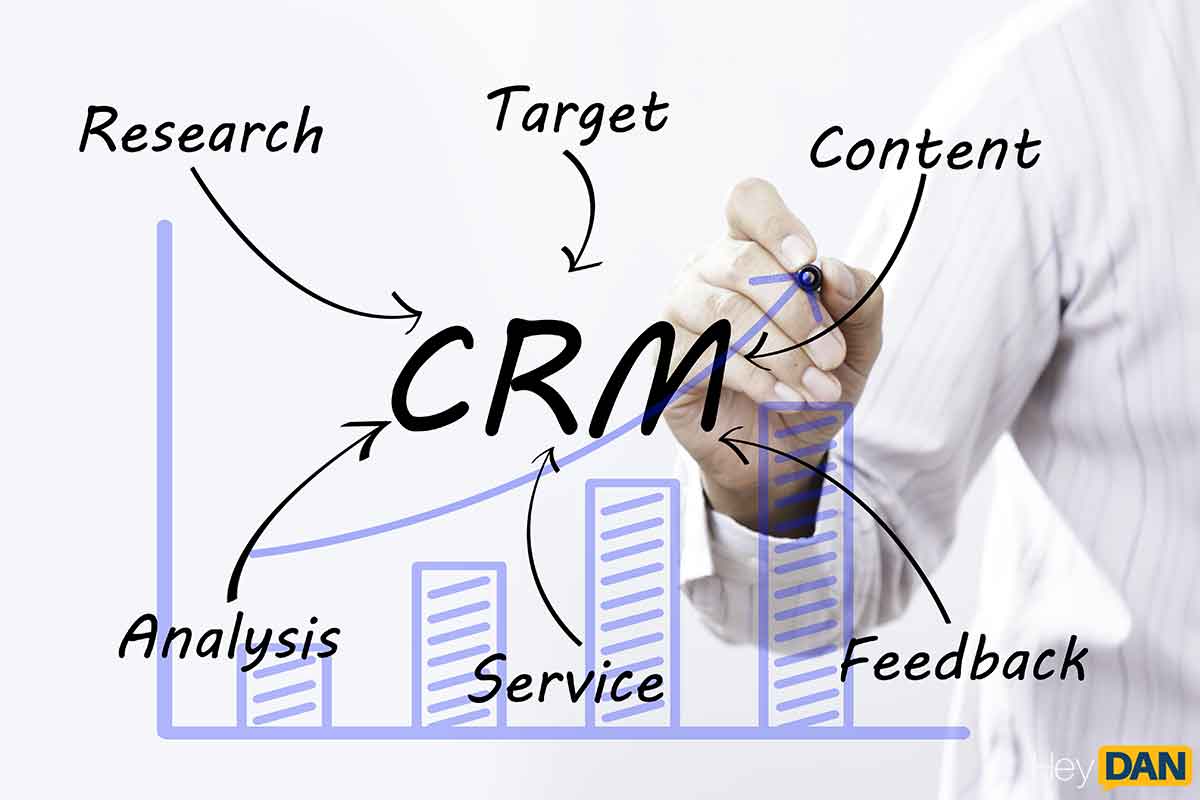 It Becomes Overwhelming
We now live in a world where laboring to good old filing cabinets and phonebooks are mentally dragging, and the convenience of cloud-based systems and advanced search bars make more sense.
If most salespeople and marketers rave about the treasure that is CRM, why is it that a lot businesses still haven't caught on? Is missing out really an option  for smaller players?
Forbes relates having to deal with 'too much' data with the anxiety of cramming for exams. With the new technologies crowding the internet, it's not inevitable to feel this way, especially without proper support.
Let's get one thing straight. CRMs are designed to make business easier, not harder. All you have to focus on is finding a provider that can tailor-fit a CRM system for your business. With proper CRM adoption training, familiarizing and a little bit of faith, you'll be sure to find in the end that it is worth the squeeze.
They don't understand its value.
Have you ever wondered why some businesses grow faster and some don't? Did you ever find out what kind of system they use to scale their businesses? Chances are, they're more willing to try new things like CRMs in order to level up.
Metrics-driven sales is key to cost-effective marketing. It makes a world of a difference to see which sales practices work best for you when you can collect relevant data with just a click of a button.
Without CRM systems, not only do you miss the opportunity of having more time and resources to far more effective sales strategies, but you could also be risking your business's success.
They don't know its long-term benefits.
Sure, you'll have to make an investment for something like Salesforce and CRM adoption training, but what you get in exchange would be a start to optimizing metrics-driven sales.
If you've ever gotten a hold of potentially useful data but never really found out what to make of it, then you must know by now that a Customer Relationship Management system is what you need.  CRM systems now not only host the data, but offer add-ons that help you make sense of the data and create actionable insights for both sales and marketing teams alike.
Through time and as you adapt to making your CRM system part of your sales initiatives, you will be able to gauge the return of investment in the value of the data that you preserve in your sales operations that eventually will give better insights  to improve your sales performance.
Taking it a Step Further
As CRMs become of real value to companies there is still a question of time in keying in entries to the CRM by your sales personnel vs them actually selling. Oftentimes you want your salespeople to focus on what they are good at: SELLING.
For such situations, companies like Hey DAN provide total support to your sales teams through their Voice to CRM solution that combines artificial intelligence with human expertise. At the end of the day, the sales meeting happens, it gets recorded (voice) and directly entered into your CRM, and ready the next day.
Hey DAN provides full CRM data entry support that's voice enabled to ensure your company gets better and more timely data into your CRM.
https://heydan.ai/wp-content/uploads/2021/03/crm-benefits.jpg
800
1200
Hey DAN Online
https://heydan.ai/wp-content/uploads/2020/10/HeyDAN-Logo-2020.png
Hey DAN Online
2021-03-19 10:57:38
2021-03-19 10:57:38
Why Some Businesses Still Don't Use CRM